Land-Grant Brewing Company is a business distillery and pub in Columbus, Ohio's East Franklinton neighbourhood. It is a production facility that delivers barrels and jars of speciality beer to the Ohio market and an on-site pub that serves new brew in a pleasant atmosphere. The Ohio Craft Brewers Association (OCBA) is regarded as the industry leader in preserving the speciality of producing high-quality, exceptional special beer. The OCBA serves as a unified voice for craft brewers across the state. Because of the OCBA's promotion, the Ohio speciality brew industry thrives and grows. The brewing industry contributes to fundamental neighbourhood development by driving economic growth and creating experiences that unite people. The OCBA makes an effort to create a more comprehensive art preparation local area. The OCBA serves as a signal for local production and assembly through brewing, resulting in various product options for customers.
History
The old manufacturing plant was worked in 1920. Bringing this old structure up to code was a challenge; countless hours of blood, sweat, and brews were spent on demo and development by a cast of amazing people, notably Compton Construction and Mode Architects. The brewing process begins with preparing our excellent American-designed and built WM Sprinkman brewhouse in Wisconsin. Maturation occurs in one of eight 80 BBL ageing tanks, five 40 BBL, 60 BBL, or 20 BBL ageing tanks and the beer is served in one of our two Brites, 40 BBL or 80 BBL. After that, the finished beer is placed in barrels or transported to the canning area. We were the first Columbus brewery to use our canning line, a semi-automated five head Cask line that produces canned beer at a solid clasp. We've since moved up to a new canning line that bends over the result of that one-of-a-kind canning line. From there, beer goes to the virus room and either out the indirect access for appropriation around Cent or directly to our on-site tavern. On Saturdays at 3 p.m., free distillery tours are available through our pub. There's no need to get tickets or RSVP; show up at the tavern around a quarter until three.
Land Grant Brewing's Values
Stewardship: We support Ohio's speciality brew industry by advancing the production of high-quality, one-of-a-kind items.
Empowerment: We provide independent distilleries with the tools and equipment they need to support and develop their speciality.
Advocacy: We ensure, impart, and propel Ohio's speciality fermenting industry's freedoms.
Safety: We value wellbeing and the way of life that contributes to it.
Inclusion: We are committed to providing individuals with safe, comprehensive environments to work and assemble.
Fun: We focus on an industry culture based on honesty and a deep passion for the speciality beer-making community.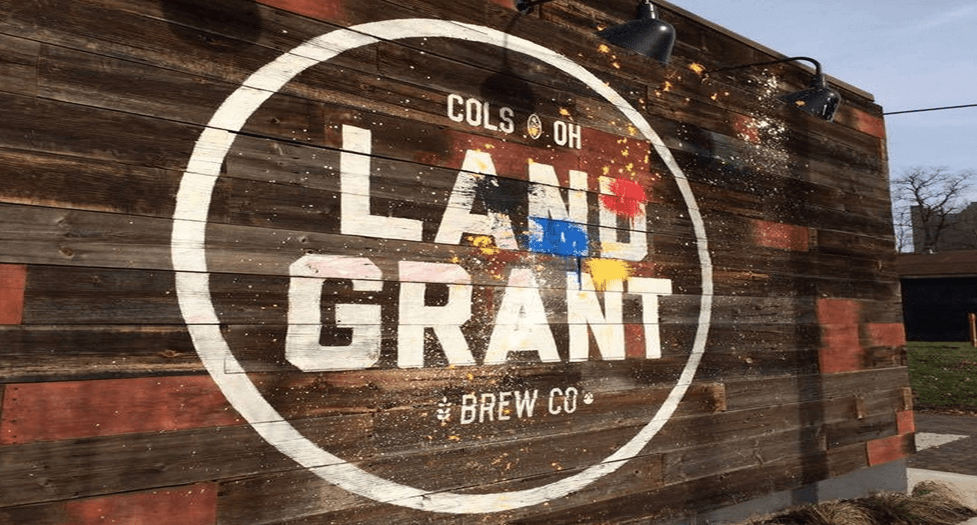 Events
Events provide an excellent opportunity to mix with those who make your favourite art drinks and meet others who share the same enthusiasm for tasty brewing. You will appreciate new and unique mixes that aren't always effectively feasible—all while having a good time!
Ale-O-Ween
Due to extreme caution and care, we have decided to skip the Ale-O-Ween celebration again this year. We are confident that we can celebrate with you in 2022 at our new home in Dayton's Eichelberger Pavilion Ballroom at Carillon Park.
Ohio Pint Day
Ohio Pint Day is a pledge drive that directly supports the Ohio Craft Brewers Association's mission: to advance, protect, enhance, and unite Ohio's speciality blending industry. This 16-ounce glass was designed with the beer consumer in mind! It's meant to be a source of discussion and something fascinating to look into. Every critter has a personality, and many are based on little doodles we previously had. Because everyone grew up loving the "I Spy" books by Jean Marzollo and Walter Wick, we found happiness in the test of concealing things in my craftsmanship. This gathering of brews, carefree creatures is about that feeling you get when your people-watching and see something cool or exciting unexpectedly. Every time you look at a picture, trying to figure out something new is an endeavour we make!
Six One Pour: The Ohio Craft Beer Fest
Six One Pour will return as the signature event of Columbus Craft Beer Week in 2022. Six One Pour kicks off Columbus Craft Beer Week at COSI with a festival of Ohio special brewing. 50 Ohio bottling companies will be on hand to pour samples of their champion blends. There will also be unrecorded music and food choices, including local beer. Six One Pour, a collaborative beer fermented specifically for Columbus Craft Beer Week, will be available on draught. More than 20 breweries collaborated to create this beer, demonstrating the Columbus preparing neighbourhood's helpful idea.
Winter Warmer Fest
The Ohio Craft Brewers Association returns to Windows on the River on Saturday, March 5, from 2-5 p.m. for the fifteenth annual Winter Warmer Fest. 50+ Ohio distilleries will showcase their colder-weather, limited-edition, and high-gravity beers.
Ohio Craft Brewers Conference
The seventh annual Ohio Craft Brewers Conference will be held at the Duke Energy Convention Center in Cincinnati on January 18-19, 2022. Enjoy informative workshops, keynote speakers, industry vendors, and fantastic system administration opportunities. Regardless of whether you work for a working brewery, have a brewery in the works, or are a speciality beer industry merchant, there will undoubtedly be something for everyone and a couple of beers!
Community
We understand that brewing and bottling works can be intimidating and elite. In a crowded speciality brew market, we bring our Ohio people together by building client relationships based on our passion for the art, quality, and inventiveness of our beers and experiences. We make those associations by leading the pack in developing a comprehensive and inviting speciality brew culture. Anyone can come to Land Grant and observe or experience the beer or experience that is right for them. While the past two years of the pandemic have had a significant impact on our business, our commitment to consistently managing our assets for long-term benefit is more vital than at any time in recent memory.
Community Highlights
Benefit Beers
We're into brewing, so what better way to bring issues to light and assets to our community than through our products? We are pleased to have fermented a few Benefit Beers this year in support of a wide range of organizations and causes, including Pelotonia, Asian American Community Services, Franklinton Arts District, Ohio Hispanic Coalition, We Amply Voices (WAV), and the honey bee collective.
Charitable Happy Hours
While COVID-19 limited our ability to hold these pledge drives in 2020 and much of 2021, we're glad to have continued our Wednesday night magnanimous cheerful hours to give openness to causes that matter all over our community. We donate 10% of the evening's proceeds to the element non-benefit and allow clients to delve deeper into the organization and its endeavours.
Community Events
Whether it's rooting for your favourite team, supporting local artisans, volunteering your time, or praising a worthy cause, we understand that "local" means something different to everyone. Here at Land Grant, we're all about bringing people together to pursue a common goal. We're pleased that our Beer Garden has evolved into a safe and welcoming gathering place for everything from blood drives and yoga classes to watch gatherings and assistance to those in the neighbourhood experiencing vagrancy.
Merch Proceeds
It makes us happy to see people modelling Land-Grant gear in and out of town, but it makes us even more pleased to know that a portion of our best plans goes to great causes. Through the sale of our Pride shirts and tanks this year, we donated more than $4,100 to Stonewall Columbus' Family Pride Network. We also collaborated with organizations like Pelotonia on co-branded merchandise to raise funds for cancer research.