If you would like to know more about purchasing money orders from CVS pharmacy, if it is possible to cash in your money order at the CVS Store, and much more, continue reading. Most CVS stores will let you purchase money orders via MoneyGram. Many CVS stores are open 24/7 for convenience, and there are more than 9,900 CVS locations across the United States. Due to the convenience of the CVS stores, customers can quickly get cash orders at the stores.
How Much Is A CVS pharmacy Money Order?
To get a money order at a CVS, you must ensure that you have the right amount of money. Go into a CVS register with a form of state-issued ID, and the cashier can process the transaction for you. Remember there is a small $1.25 fee, and you can only have up to $500 in one money order. Unlike other transactions at CVS, you must pay cash for the money order since this allows CVS to ensure you have available funds. Remember that you cannot use other forms of payment like credit cards, debit cards, checks, and gift cards, since a transaction might not be completed if you do not have enough funds.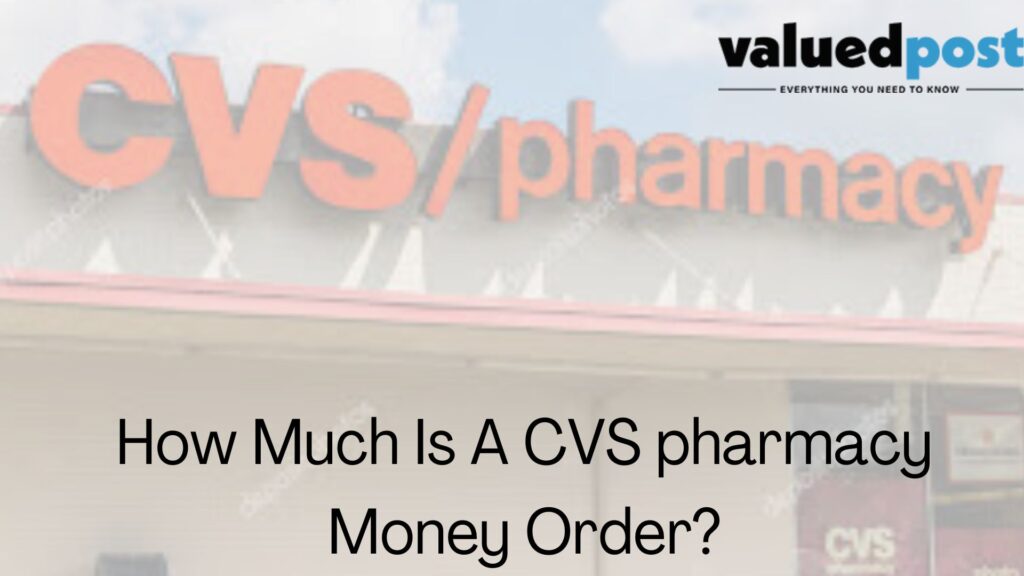 You must pay a small $1.25 fee at CVS to place your money order, which is not applied to the transaction but to individual money orders. For example, if you buy 3 separate money orders, you would pay the $1.25 fee 3 times. This fee may also be paid over or deducted from your total.
Are There Price Limits On CVS Money Orders?
CVS has a $500 limit on prices per money order, but there is no limit to how many you can buy. So, if you want to buy more money orders than $500, such as $850, you could accept two CVS money orders, one priced at $500 and the second at $350. However, if you get two money orders, you will have to pay twice the money order fees at CVS Pharmacy. Unfortunately, the CVS stores are not allowed to cash money orders but only sell.
However, any bank or credit union can take your money order if you bring some form of identification. You might need to pay a small fee to get your money order cashed if you do not have an account at your chosen bank or credit union. Some grocery stores and check-cashing locations will also take your money order for cash. Make sure you bring some form of identification to cash the money order.
Just fill out the Money Order with relevant information and sign to let someone else cash your CVS Money Order. Before giving your money order away, save your receipt to keep track of your CVS money order when it is cashed.
How Can Someone Cash My CVS pharmacy Money Order?
While CVS money orders are non-expiring, MoneyGram has stated that money orders left uncashed past year can incur monthly fees. Therefore, to avoid the extra fees, it is recommended that you cash your money order before the year is up.
Yes, you can purchase money orders at CVS, but you will need to pay cash for up to $500 in money orders. A small $1.25 charge for filling out a money order at CVS is applied to each order.
Conclusion: Does CVS Do Money Orders?
CVS Pharmacy is not allowed to cash your money order. You can fill out your money order virtually anytime at CVS because of their operating hours and locations. A money order at CVS can be completed at any register with a cashier.