'Warning Cigarette' is the new cigarette!
Canada is on the edge of becoming the world's first nation to impose a health warning label on every cigarette.
The announcement came after 20 years. The country plans to use graphic picture warnings on tobacco product labels, mainly cigarette packets.
"These messages may have lost their intent, and we believe they have also lost their influence," Carolyn Bennett, minister of mental health and addictions, said at a press conference last Friday.
While the specific message may differ on the cigarette.
The minister of mental health and addictions has suggested that it will be "poison in every puff." Photo warnings have been a part of the plan in Canada for the last two decades. However, the pictures are yet to be there on the packaging.
Who is behind the new 'Warning Cigarette'?
Geoffrey Fong is behind this proposal.
Who is Geoffrey Fong?
A professor at the University of Waterloo and the chief investigator for the International Tobacco Control Regulation Evaluation Project.
"This has the potential to be a very significant measure, increasing the effectiveness of health warnings.," Fong added.
A consultation period for the change is in line to begin on Saturday. The government intends for the change to take effect by the second half of 2023.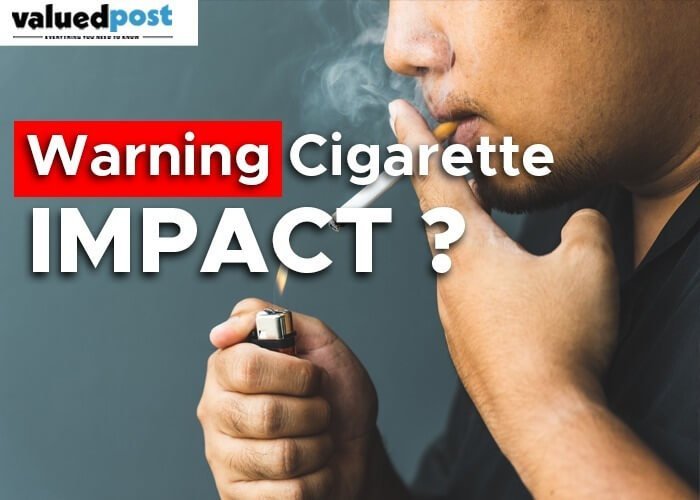 Will' Warning Cigarette' create an impact?
Over the years, smoking rates have consistently declined.
According to the most recent report from Statistics Canada, released last month, 10% of Canadians were found to be smoking regularly. By 2035, the government hopes to have lowered that rate in half.
According to StatCan, over 11% of Canadians aged 20 and up reported being current smokers, relative to only 4% of those aged 15 to 19.
When was the surgeon general's warning imposed on cigarettes?
The famous 1964 study was led by then-Surgeon General Luther Terry with the help of an advisory council. Connected smoking cigarettes to severe health impacts such as lung cancer and heart disease.
After analyzing over 7,000 cigarette-related studies, the committee determined that smoking was a cause of lung and laryngeal cancer in males. Likely the cause of lung cancer in women and the leading cause of chronic bronchitis.
Just one year after the study was published, Congress approved the Federal Cigarette Labeling and Advertising Act of 1965. Printing the first warning labels on cigarette packets.
"Caution: Cigarette Smoking May Be Harmful to Your Health." read the cigarette pack. Interestingly by 1966, cigarette sales increased by more than 7.8 billion dollars."
Over the past four decades, several anti-smoking laws have been under implementation. Also, a recent wave of state-level public indoor smoking bans.