United Airlines is hiring for a flight attendant position. Getting a United Airlines job is a perfect way to launch your career. Read more to find out the duties and essential requirements for the united airlines' flight attendant jobs.
Leading global network carriers like United Airlines provide service to more than 300 locations across more than 50 countries on six continents. United Airlines is a company that welcomes all qualified applicants and is an equal opportunity employer. One such opportunity is united airlines flight attendant jobs.
A flight attendant isn't only an airline's face; they are also its heart and soul. With a kind and open attitude, they assist in connecting customers on a daily basis to places all over the world as well as to the people. The ability to multitask is necessary for the position of flight attendant.
Flight attendants deal with a wide range of passengers and coworkers while carrying out crucial safety, security, and service-related tasks.
Ideal Candidate for United Airlines Flight Attendant Jobs
Outstanding flight attendants are driven professionals who prioritize safety and their passengers' needs. At united airlines, a flight attendant must be capable of resolving issues and going above and beyond to ensure that customers have a pleasant experience. United Airlines offers the huge prospect of working for a corporation that connects the world, developing a long-lasting career, and having access to premium flight privileges.
Key Duties Of United Airlines Flight Attendants
As a flight attendant for United, you'll be an enthusiastic member of a worldwide team and a vital component of the trips of countless passengers, extending a warm welcome and ensuring their security and comfort. Following are the essential duties that a flight attendant has to perform:
Ensure passengers' safety and comfort.
How to use safety and emergency equipment and ensure safety requirements are met.
Serve, and sell food and beverages, including alcoholic beverages.
Answer queries and provides assistance to customers
Able to decide how to resolve problems while adhering to United Airlines cancellation policies, processes, and core values.
Being able to uphold uniform standards, which restrict body piercings and tattoos.
Actively work to ensure passengers' safety and comfort in case of turbulence.
Manage and coordinate emergency procedures or render emergency care, such as performing CPR and basic first aid.
Meet deadlines and manage unforeseen changes in a demanding and time-sensitive setting.
React to emergencies and give passengers clear, precise directions.
To complete work duties, work both independently and collaboratively.
Adopt safety-aware practices in all operational activities and procedures.
Eligibility Criteria and Minimum Qualifications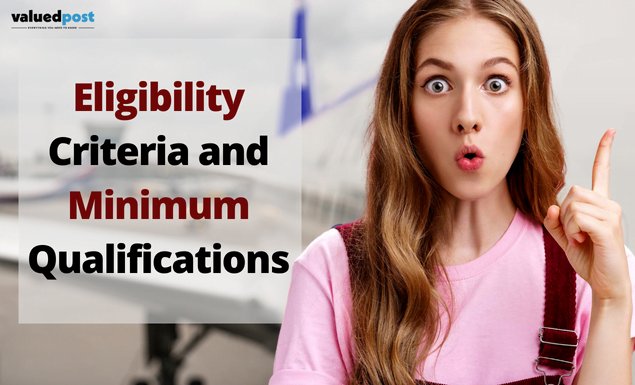 Eligible for employment in the US.
Possess a GED or high school diploma.
Fluency in speaking, reading, writing, and understanding English
Age Criteria: On August 1, 2022, you must be at least 21.
It is a physically demanding job and frequently demands standing, moving, bending, stooping, reaching, and lifting.
Have valid travel documentation, such as a passport, so that you can easily enter and exit locations where United Airlines travels.
Before the first day of training, you must have a passport that is currently valid and still has at least 28 months left on it.
Pass a Department of Transportation (DOT) drug test and full background check, including a criminal history record check using fingerprints.
Capable of pushing or pulling a food/beverage cart that weighs 32 pounds while opening and closing aircraft doors that weigh up to 60 pounds.
Able to access and store items in overhead bins that can reach up to 74″ off the ground.
Able to fly both international and domestic routes.
Must be ready to adapt and meet the demands of the job, including dealing with scheduling changes on short notice.
Applicants must, as permitted by applicable law, have received or will get the COVID-19 vaccine by the date unites airlines hiring.
Launch Your Career at United Airlines
The United staff reflects various perspectives, experiences, cultures, and lifestyles for customers to enjoy a flyer-friendly experience. Everything a potential employee requires to start their ideal job is provided by United Airlines.
United airlines flight attendants must be open to variable hours, including nights, weekends, holidays, and extended hours since flights operate day and night throughout the year.
United Airlines has a competitive benefits package, which includes health and insurance coverage, a profit-sharing program, and international travel privileges. Before starting their roles, new hires must complete six weeks of training in our global headquarters. Participants are given a training salary, food, and lodging if they reside more than two hours away from the training center during this period.
United Airlines treats all candidates equally regardless of national origin, marital status, age, veteran status, race, color, religion, sexual orientation, gender identity, or expression.
The Official Website for know about United airlines flight jobs: