Mitsubishi has continuously backed his hatchback segment car "Mitsubishi Mirage." Introduced in 1978 as a five-door hatchback, the Mitsubishi Mirage went on to set its foot on the market. It is all due to multiple modifications in the decades-long span venture of the car.
In terms of affordability, Mitsubishi is an obvious choice for the customer. There are also better options if you seek performance, style, and comfort. However, the Mirage can serve as your daily car if you're on a tight budget. With the Mirage, Mitsubishi prioritizes cost above luxury. As a result, it doesn't offer the most refined interior materials, the highest efficiency, and the most cutting-edge technology in the Mirage BE.
Mitsubishi Mirage Incentives for the purchase of new Mirage cars. Mitsubishi has partnered with Santander Consumer USA, a comprehensive, technology-driven consumer finance firm. Santander Consumer USA specializes in vehicle financing and will run Mitsubishi's incentive program.
Check out all Mitsubishi Mirage Incentives
Financial offer on Mitsubishi Mirage and Mitsubishi Mirage G4
Program Name – Santander Consumer USA Special APR – Tier 1 with STD% APR for 36 months. Offers can also be available for other periods like 48, 60, 72, and 84 months.
Eligibility criteria – Credit clearance determines program eligibility. The promotion will not be available to all clients. Customers can retrieve the offer through Santander Consumer USA financing only. The offer is valid for both new and used Mitsubishi automobiles.
Validity – Santander Consumer USA Special APR – Tier 1 program incentive is valid till 6/30/2022.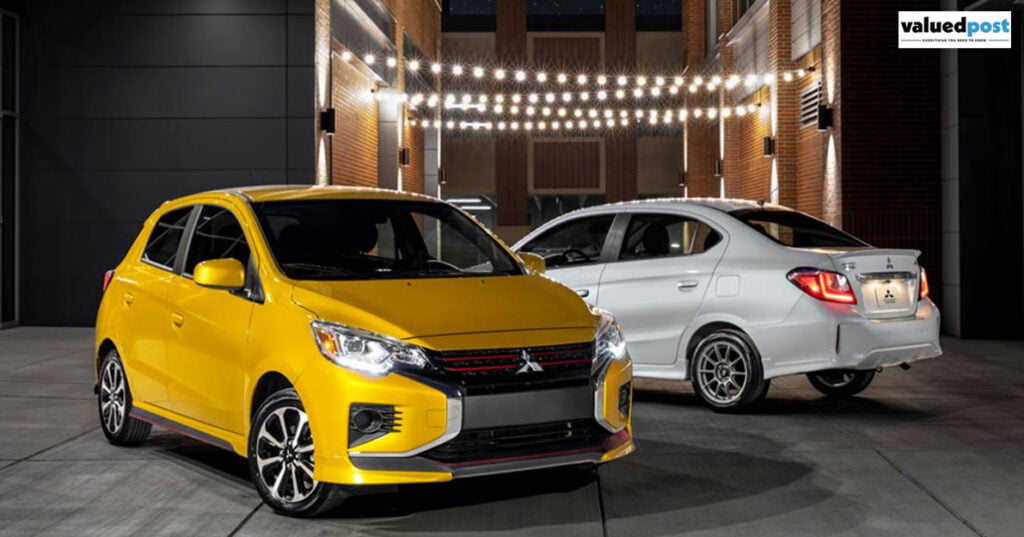 Lease offer on Mitsubishi Mirage and Mitsubishi Mirage G4
Program Name – Military Program
In honor of the dedication and accomplishments of the military's hardworking personnel, Mitsubishi has launched the military incentive program. Mitsubishi Motors rewards its efforts with a $500 discount on select models.
All 2023/2022 models are eligible for this incentive program.
Eligibility criteria – At the start of the Military Program period, the customer (or spouse/surviving spouse) must be on active duty, on active reserve, or retired. A veteran who is within 12 months of separation from the United States Military (Army, Navy, Air Force, Marine Corps, National Guard, and Coast Guard) Above mentioned military personnel purchases or leases an eligible vehicle from a dealership is eligible.
Proof of military service in the United States is necessary. If the customer specifies just one spouse on the purchase/lease agreement, verification of marital status is necessary.
Validity – Military Program incentive is valid from 4/1/2022 to 3/31/2023.
The consumer can avail of these offers on 2022/23 models of Mitsubishi Mirage and Mirage G4. Promotion is valid on variants ES Manual, ES CVT, LE CVT, SE CVT, and Black Edition CVT.
Mitsubishi Mirage at an Affordable Price
The 2022 Mitsubishi Mirage subcompact hatchback and 2022 Mirage G4 sedan are two of the least cost brand-new automobiles available in the United States, with an MSRP of $14,645 ($15,640 after the $995 destination tax). With a starting MSRP of $14,645, the Mitsubishi Mirage ES 5MT trim is relatively inexpensive. This subcompact hatchback is significantly less expensive than most of its competitors. Comparatively, Nissan Versa or a Kia Rio will cost you more.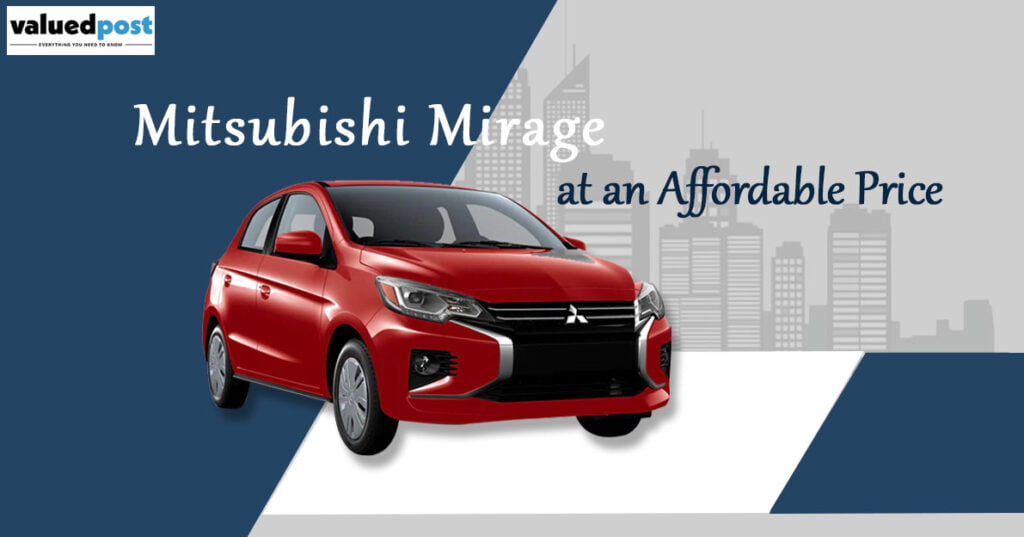 Market's most Fuel-Efficient, Non-Hybrid Car
Focusing on cost-efficient cars, don't anticipate much from the engine department. Each trim level (base to top) is powered by a 1.2-liter Dual Overhead Camshaft (DOHC), 12-valve inline 3-cylinder engine. The BE trim version of the Mitsubishi Mirage only produces 78 horsepower and 74 lb-feet of torque. Each grade comes standard with a 5-speed manual transmission. Moreover, a continuously variable (CVT) transmission is available for an additional fee. However, When paired with a CVT automatic transmission, this weak engine will not accelerate quickly and is pretty noisy.
It's not the most agile engine in the subcompact car class. The Mirage 2022 can achieve 43 mpg on the highway and 36 mpg in the city. Thus, making it the most fuel-efficient, non-hybrid car on the market.
Extra features
However, while its fuel economy makes it more useful as a daily driver, its interior is poor. It is a blend of fabric and rigid plastics that aren't particularly comfortable. It has enough boot space as well as front-seat headroom and legroom. Mitsubishi Mirage has done a significant job by equipping it with Apple CarPlay, and Android Auto compatibility. Also, the Mirage has a 7-inch touchscreen infotainment system and a four-speaker audio system.
Mitsubishi Mirage is Packed with Safety Features
Remarkably, Mirage comes equipped with a range of safety measures, including
Forward-collision warning system
Lane departure warning
Automatic emergency braking with pedestrian detection
Automatic high-beam headlights
Rearview camera
Seven airbag safety system
Keijidosha or Kei cars are an inspiration for Mitsubishi Mirage. Most automobile purchasers in the United States don't prefer that. Exciting features and incentives may boost Mitsubishi's image. However, bad reputations are tough to overcome, particularly in the automotive business.