You might be curious about what FeetFinder (FF) is and whether there are FF reviews to determine whether they are trustworthy. According to a poll, 1 in 7 persons has foot fantasies. This might be one of the factors contributing to the popularity and occasionally profitable nature of online foot image sales.
However, people other than foot fetishists are also collecting these unsavory images. People have found many unexpected ways to start a side business that brings in a few thousand dollars extra each month, and the search for new side businesses never stops. We have several options, from selling images of our body parts (such as eyes, feet, faces, and hands) to freelancing our own expertise.
One of the most famous websites for purchasing and selling images of feet as of this posting is Feet Finder's Official Website. But how precisely do buyers and sellers use the platform, and what amount of money can you truly make? For a detailed explanation of FeetFinder and what to anticipate after signing up, continue reading.
What is FeetFinder?
Users can publish, sell, and buy pictures of their feet in a variety of categories on the subscription-based website according to the FeetFinder reviews. They include but are not limited to BDSM, boots, heels, dirty feet, smelly feet, and numerous others. Buyers can see and purchase images for free, but providers must pay a subscription fee of between $3.99 and $14.99 to use the service. It also provides a monthly subscription for $29.99 annually or $9.99 monthly for sellers. This money, according to FF, is used for promotions and new online features.
How FeetFinder Works?
Create a seller profile on FeetFinder with basic information and a valid government-issued ID if you're interested in selling photos there. Users must be at least 18 years old. You can start publishing and selling your foot pictures once you've completed this and paid the monthly cost. It exclusively accepts photos of the feet; other parts of the body are not allowed. Buyers will purchase your goods when they see a photo they like, and you will be paid. Most amateur photographers set their initial prices between $5 and $10. Your prices might rise as your following does. Be sure to use a lot of tags, words, and sentences because there are so many specific foot fetishes out there.
How to Sign Up For Feet Finder Account?
Starting out on FeetFinder is simple, and it won't take you long to start earning money online by selling pictures of your feet.
Step 1:- Sign Up For An Account
To create an account, go to the homepage and click on sign-up. You can choose to click on either Sell Feet Pics or View/Buy Feet Pics.
To access the sign-up page, click "Sell Feet Pics," go through the welcoming procedures, and then click "Continue."
Step 2:- Id Verification
Next, complete all the fields and upload two photos—one of you holding the government-issued ID and the other of you holding it in a selfie.
This step is taken for safety and legal reasons to make sure that the website is free of bots and accounts belonging to minors.
Step 3:- Profile Setup
Here, you must enter your contact details, including your name, birth date, and email address. You're not alone if you find it strange to enter your information online. However, given that you can make actual money by selling pictures of your feet online, they require your details for tax purposes.
Step 4:- Log in to FeetFinder Account
You are now qualified to utilize the FeetFinder platform for selling foot photos once it has authenticated your account. Don't share your login details with anyone and be sure to keep them secure.
MARKETING FEET PHOTOS ON FEET FINDER
How does FeetFinder operate then? The following steps will show you how to utilize FF to sell foot pictures and earn money:
Create a user account. You will be prompted on the home page after clicking the "Sign-up" button to indicate whether you are enrolling as a supplier or an observer of content.
Complete the fields. You'll be asked for some basic information, such as your birthday, country, and location. To use the platform, you need to be at least 18 years old.
Establish your identity. To prove your identity and age, upload a photograph of any government-issued ID or take a snapshot with it.
The purpose of this information, according to it, is to confirm that sellers are actual persons and not automated programs or trolls.
Pay the membership cost. The final step in registering as a merchant is to deposit the $2.99 monthly or $24.99 annual subscription cost after you've verified everything. According to the company's website, the implementation of this fee is intended to screen out inactive users and ensure that only those who are legitimate about producing data are able to utilize the platform. This money will also be used to create and enhance web applications for a superior user experience, which may result in higher sales, as well as to boost seller marketing and promotion.
Start putting material online. Once you've been validated, you can begin contributing content to "My Content" page. You may upload an unlimited number of pictures and movies, but each one must not exceed 1GB in size or 10 minutes in length.
Pay yourself for your sales.
How Much Could You Make Selling Pictures of Feet?
The buyer of the images will determine all of this. Like other forms of photography, you can earn around $5 to $100 for each image.
The beauty of your photos all the way down to how well you sell them can have an impact on your earnings.
The Feetfinder website can nevertheless provide passive income. However, it all depends on the caliber of content you provide and how effectively it satisfies the needs of readers.
How Does FeetFinder Payment Work?
Depending according to where you are, you will receive different payouts . Segpay and Paxum, two businesses in charge of acting as an intermediary between buyers and sellers, have collaborated with FeetFinder.
These businesses have handled millions of payouts globally and are incredibly secure. Both businesses offer a tool that lets FF vendors keep tabs on their sales.
You do not require a Segpay account to receive rewards if you are a US-based user. FeetFinder manages and processes all payments. Payments are processed through Paxum, a secure site you can join up for to collect your payment from FeetFinder, for customers outside the US (you DO need to have a Paxum account).
Minimum Payout for FeetFinder
Once your account exceeds the minimum $30 barrier, payments are made every week. Payment will be made using either Paxum or Segpay (for US-based merchants).
FeetFinder Reviews: Legit & Safe?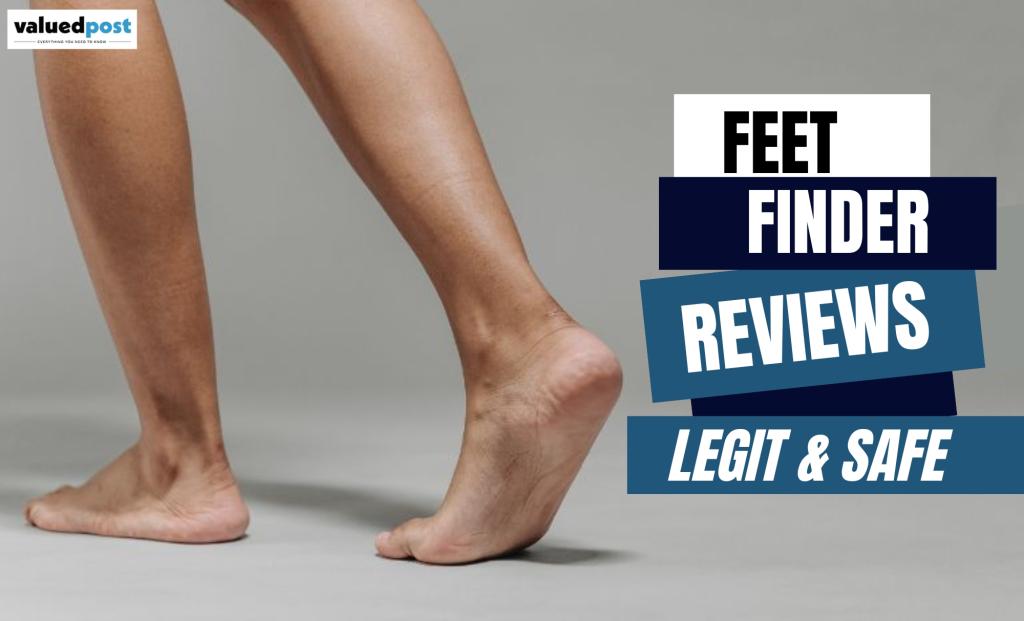 Is FeetFinder Legit?
You could be doubting the legitimacy of Feet Finder.com. Yes, It is completely legitimate. It has a 4.8/5 rating on Customer reviews and many vendor testimonials.
FeetFinder is renowned for its top-notch customer service and responds right away to sellers who are having difficulties getting started.
Is FeetFinder safe? 
Sites like FeetFinder are often being questioned about their safety.  But you can rest assured that FeeFinder is the safest and most secure website to sell and buy foot content. There is a mandatory verification process to ensure that you are a real person and not underage, but your personal information is never shared with anyone.
Varieties of Category in FeetFinder
It's obvious that attractive foot photos will be important when it comes to how you'll generate a respectable passive income online while selling foot content for money.
Additionally, because prospective customers can also view images of feet on the Feetfinder website, these visitors typically browse a variety of categories to locate what they're searching for.
So, try clicking on the "Popular Categories" button to get a better idea of what foot information is offered on Feetfinder.
There, you may view a variety of foot images and videos as well as your competitors' rates.
Categories available on Feetfinder include
Long toes
Asmr
Arched feet
Soles
Asian
Nylon
Dirty feet
Showing face
Socks
Sandals
Tattoo
Nail Polish
Sneakers
High Heels
Lotion Pedicure
Remember that Feetfinder has a tonne of other categories listed. However, it appears that these categories are the most visited on the website.
FeetFinder Reviews: Advantages and Disadvantages
There are many pros and cons to the FeetFinder website's availability.
FeetFinder Advantages
There isn't any indication that vendors can get a free trial. In order to share their information on the website, sellers must pay. The cost is $2.99 per month or $24.99 per year. FeetFinder didn't charge vendors to utilize the platform at first, but they changed their minds over time.
The seller's account can be canceled anytime
 If sellers don't like the site, they can terminate their accounts. However, goods and services are not returnable.
Giveaways and facility advertisements to attract buyers
20% of sales are paid to the vendor through FeetFinder. A portion of that 20% is used to increase the marketing spend in order to attract more potential customers. They utilize that money to entice new customers from the internet since they have a sense of what customers are like.
4.8-Star Reviews on Trustpilot
On Trustpilot, FeetFinder has received several largely positive seller evaluations. But they also receive a fair amount of bad reviews, just like any other company. The majority of those appear to be sellers who don't give them sufficient time to start making money.
When a bad TrustPilot review is filed, FeetFinder appears to respond rather quickly. They also promise to email vendors who are having trouble getting started with advice.
FeetFinder Disadvantages
Without addressing some of the drawbacks of the platform, this Feet Finder review would fall short. We would also want to mention some drawbacks.
It can be hard to spend income before you begin to earn. Even if $2.99 per month or $24.99 for FeetFinder aren't prohibitively expensive, they can nevertheless reduce your take-home pay.
Yes, it can be annoying to have to verify your identity. However, it may be of great use to both the seller and the buyer. Instead of just snapping a photo of the ID, you can in some circumstances be requested to stand in the image with it. The verification procedure is what, however, makes the website safer to use.
Is there a FeetFinder App?
A website like FeetFinder ought to have an app that sellers can download and use to sell quickly, but sadly, it doesn't.
It would be simpler to make income on the fly and post photos from your house with an app. Users must only use the website version, and I don't believe there are any immediate plans to release an app.
The reason for this is that, as of the time this review was written, neither Google nor Apple let "fetish" websites have apps on either Android or iOS. However, you can still use your mobile devices to access the Feet Finder website.
FAQs
Who are the best buyers of Feet Pictures?
●      Feet fetishists
●      Feet model agencies
●      Magazines/ Newspapers publishers
●      Bloggers
●      Webmasters
●      Advertisers
How To Keep Your FeetFinder Account Safe?
With the help of third-party firewalls, secured servers, and identifiers to block bot traffic, FeetFinder makes its share to keep the service secure.
Even with your most profitable frequent customers, you must still take precautions to protect yourself on the site and keep your personal information private.
How Much Should I Charge For Feet Pics?
Depending on the image quality and prices charged by your rivals. A person with a sizable following has greater power to affect change than someone with little to no support.
Do you have To Show Your Face on FeetFinder?
Although it has been demonstrated that displaying a seller's face on FeetFinder can increase purchases, doing so is entirely optional.