Millions of people worldwide adore and enjoy playing pool. Two players are coupled up in a ferocious struggle to legally pocket the 8-ball, 9-ball, or another ball that the specific game you're playing demands. Here is fantastic news for pool game lovers. League Central Pool and Darts are going to organize its fall season leagues from September 13. Registration is open, and the players can join it.
Let's find out the various leagues League Central Pool is organizing.
4 Person Team Handicapped and Divisionalized
Play begins on Tuesday, September 13, and Thursday, September 15. Starting time is 7 P.M. It is a Tuesday and Thursday traveling game. Players can sign up by September 6 for this contest.
League Central Pool: Shooters Tuesday 8-Ball
It is a 5-person handicap contest. Players can register for it by September 6. The competition will begin on Tuesday, September 13 at 7 P.M.
Shark BCA Leagues
It is a BCA in-house league. It will consist of 5 players teams. The game will start on Wednesday, 14 September at 7 in the evening.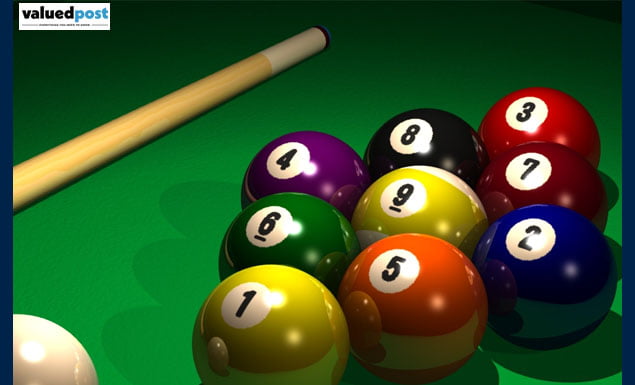 Another BCA in-house league consisting of 4 players teams will take place on Thursday, September 15.
For both games, registration closes on September 7.
League Central Pool: Handicapped 8-Ball League
The game begins on Wednesday, September 14. The signing up in the league can be done till September 6.
The contest will be taking place in the Olathe and Gardener Area, Kanas City.
The signup forms are available at the counter, or the players can sign up online by visiting www.leaguecentralpoolanddarts.com.
After accessing League Central Pool and Darts' website, select the "Pool" option. Participants can choose from several options to get information on the following topics: League Team Sign-Up, Standings, Forms, Schedules, Financials, Procedures, BCA Rules, and Tournaments.
League Costs
For all sessions, league dues are $8.00 per player per night. Each session will accrue 50 cents toward the City Tournament expenses. Most importantly, the preferred payment options for teams are checks and VENMO. Players should make checks payable to League Central for team fees. Also, a $25 fee will be applied to returned checks. Only team payments through VENMO are accepted. There is no permission for individual payments.
These means of payment prevent inconsistencies that can happen with cash. Additionally, there will be an imposition of league fees for any missed games and forfeited contests. Further, teams are not required to pay for any absent players on a game night. However, there will be deductions from the prize money for any unpaid costs.
Explore more