Walking along the shores of the beautiful beach, sipping cocktails, and enjoying exotic vacations are certainly everyone's plans. But what if plans of traveling to your destination go south? It is a common yet fear-triggering thought, and sometimes this fear becomes a reality too. If you were planning to travel, but couldn't work out the plan. Then the more tedious and confusing thing is the airlines' cancelation and refund policy. However, if you are traveling via United Airlines, the cancelation policy is transparent and convenient. Recently, the policy of United Airlines Cancellations was changed in favor of a more flexible and comfortable customer experience.
What is United Airlines Cancellation Policy?
Recently, the airline has made some basic changes to its economy rates, that allow customers to cancel flight tickets for the very first time. The new policy allows the customers to book an economy ticket which they can either upgrade to a standard economy ticket or can cancel with a particular fee.
In the new cancellation policy, the airline has given flexibility, by giving their customers a chance to change their basic customer tickets or can reschedule them, yet a nominal fee will be deducted.
What if United Airlines Canceled a flight? Read here!
Some of the key points that you should know:
If you cancel a ticket, airlines can charge a percentage of the booking amount.
The penalty fee can be varied with the type of trip, cabin class, and fare rule linked with booking.
Airlines will not refund the booking amount in case of a missed or no-show flight.
If the flight is canceled by the airlines, or you do not want an alternate flight refund would be given to you.
What is United Airlines' 24 Hours Cancellation Policy?
United airline's cancellation policy for 24 hours has some updates for the customers. Now the airlines give the flexibility to make changes in the reservations within 24 hours of booking. Thus, if you purchase a ticket one week before departure, you won't be charged for any modifications. It might include cancel of the reservation and requesting the entire ticket price. However, basic economy reservations are not eligible for any changes within 24 hours, yet they are eligible to get a refund after canceling the flight within 24 hours.
Key Terms & Conditions for Canceling United Airlines Ticket
It will be applied if the ticket is booked at united.com, united city ticket offices, or the airport ticket counter.
This cancellation policy of 24 hours will start at the time you book and make the reservation of the ticket.
Group tickets are titled for the terms of the group contract.
E-certificate tickets are not inclusive.
Tickets that are on hold but not purchased will not be included for refund.
Any kind of forelock fees paid to hold a reservation will not be refunded.
United Airlines Cancellations for COVID Patients
When COVID hit the world, every industry was in shock. Since the airlines are functioning at a normal pace, to ensure passenger safety, all airlines have started a covid policy.
United Airlines' COVID Policies: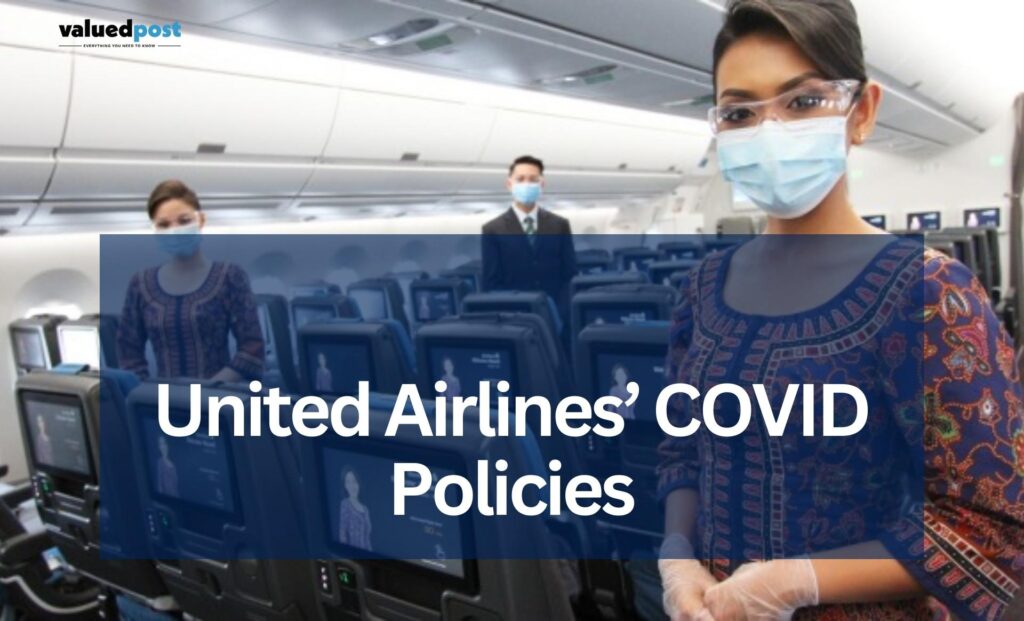 All travelers arriving in the US need to provide information for contact tracing. This will include all personal information and details of travel plans.
For non-citizens of the US, ensure you carry all your travel documents if they are valid and up to date inclusive of ESTA status.
Do check entry restrictions on the official website before planning the trip.
The good news is that united airlines have removed the changes fee for the economy and premium cabin tickets if you are traveling within the US or between the US, Mexican, and the Caribbean.
If the airlines staff doesn't allow you to board the flight, you can board the flight after 14 days.
A vaccination certificate is necessary for international travel.
Updated Policy for United Airlines Cancellations Fee
For a specific time, no charge is conducted on cancellation. This happened at the time of covid-19 travel restrictions. Else, airlines do charge a certain amount on canceling the ticket. This is based on the type of the ticket and if it is domestic or international.
For domestic- $200
For international-$400
Before you cancel a flight, you should be aware of the terms and conditions of united airlines. Hence, this airline gives complete benefits for choosing the cancelation policies. So, while canceling the ticket choose wisely to enjoy the best time while traveling with the airlines.
United Airlines Cancellations, Compensation & Refunds
If the airlines cancel the flight or delay it under any circumstances, passengers have a right to claim their refund. Many factors impact the compensation amount like the length of the delay, where you were flying, or the reason for canceling the flight.
Also check: Tips on how to get the best fares on United Airlines flights
The airline's compensation for delayed flight timings is:
| | | |
| --- | --- | --- |
| New flight arrival time | compensation | Maximum payout (USD) |
| Within one hour of the original time | none | – |
| Between 1 and 3 hours | 200% | $675 |
| More than 3 hours | 400% | $1350 |
Compensation when a passenger is not allowed to board
| | |
| --- | --- |
| Flight Distance | compensation |
| less than 1500km | $150 |
| Between 1500km and 300 km | $200 |
| More than 3500 | – |
Compensation if the flight is canceled
| | |
| --- | --- |
| Flight Distance | Maximum compensation |
| Less than 1500 km | 300 |
| Between 1500 and 3500 km | 400 |
| More than 3500 km | 600 |
Frequently Asked Questions
Do united airlines' give compensation for canceled flights?
In the United States, airlines do not need to compensate for canceled or delayed flights. Compensation is required by their law only if specific customers are bumped from a flight that is oversold.
Can I cancel my flight within 24 hours of departure?
You can cancel up to 24 hours before the departure time of the flight.
What is the penalty for canceling a flight?
Passengers who choose to cancel a basic economy ticket would receive credit for their flight price, but a nominal fee will be deducted.
Can I get a refund for the united airlines' award ticket Cancellation?
In case, you want to cancel your ticket purchased through United MileagePlus miles, you can avail your refund only if you cancel it at least 31 days before departure. Airlines cannot charge any fee to cancel an award ticket, and you can get your miles redeposited in your account.
Know more