The winter is melting, the flowers are thriving, and the weather is warming up. It's got to be the spring holidays.
Discover some of the major happenings during this season. Discover how people around the world celebrate the end of winter. There is plenty of gift-giving and holiday shopping all year, not just in the United States.
The Spring holidays herald a flurry of new beginnings. For some, it means the end of dieting and food celebrations; for others, it means the end of winter weather and a time to experience the outdoors. It's a busy time of year that's also culturally rich.
Festival Greetings During Spring Holidays
Spring Holidays are all about the fun along with the ultimate relaxing festivities.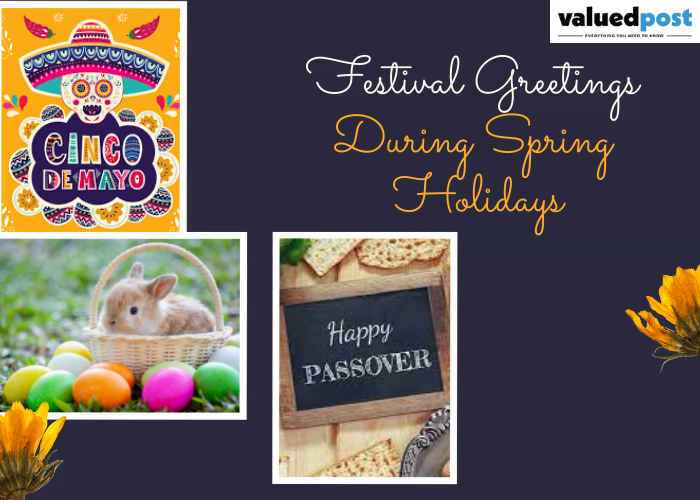 EASTER
People visit church services on Easter to sing and pray. It's also a good day for fun family activities, such as decorating hard-boiled eggs and looking for hidden treats all around the house or yard. The White House even participates in the egg-rolling competition. Some children also receive gift baskets, and many families enjoy large delicacies.
PASSOVER
This festival commemorates the Hebrew people's liberation from slavery in ancient Egypt. Passover began on the evening of April 15 till the evening of April 23 in 2022.
HOLI
Holi, also known as the "festival of colors" or the "festival of love," originated in India and has since spread throughout the Western Hemisphere. While traditional powders are evidently in bulk, water toys such as squirt guns and slip-n-slides are also part of Western celebrations' fun.
NOWRUZ
Means "New Day" and denotes the start of spring. Also known as the Persian New Year. Families celebrate Nowruz by cleaning their households and feasting. Some people give presents or attend street festivals to ring in the new year.
SONGKRAN
Songkran, the Thai New Year's celebration, is mostly about making a new start with a splash. Water is significant in Songkran traditions, such as cleaning houses and splashing water on Buddha statues and elders' hands.
Spring Holidays are not just about the cultural festivals. There are other youth-oriented celebrations too.
Valentines Day
People all over the world set aside this day to embrace their love! People are likely to purchase friendship-related products around this period.
Mardi Gras
Latin America, places in Europe, and New Orleans are all fans. Parades and street parties are the standard way to celebrate the occasion.
Hinamatsuri
This Japanese holiday is integral to displaying Hina dolls and consuming delicious dishes like rice wine and rice cakes.
International Women's Day
This day honors the accomplishments of womanhood both past and present throughout the world. New generations celebrate by donating to women-owned businesses and organizations promoting gender equality.
St. Patricks Day
This Irish holiday originally honored the passing of Saint Patrick, Ireland's patron saint. It has since evolved into a global commemoration of Irish culture and the color green.
Mother's Day
One day is not enough to celebrate motherhood, but it is crucial to mark a day for the sacrifice and hard work of being a mother.
April Fools' Day
This primarily Western tradition usually involves playing practical jokes all through the day.
May Day
May Day celebrates the arrival of spring and warm summers by giving or embellishing with flowers.
Star Wars Day
Star Wars fans all over the world celebrate this fantastic holiday. While some people throw Star Wars-themed parties, many people use this day to showcase and share Star Wars souvenirs, costumes, and clothing.
Cinco De Mayo
It is one of the most popular festivals in the United States. With a fiesta! Mexican-themed festivities, party supplies, and margarita glasses are prevalent during this particular festival.
Seize Your Spring Holiday to the Fullest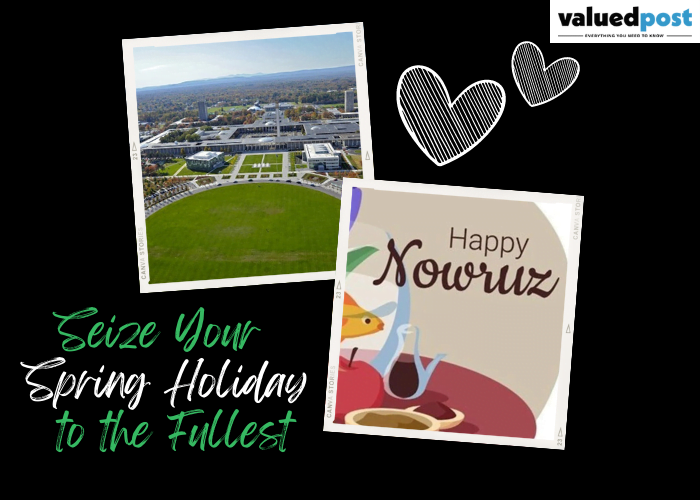 Whatever way you choose to celebrate during the spring holidays, it is essential to embrace diversity and work to remove barriers that may limit experiences for you and your families.