Over cases of Salmonella Outbreak, Swiss chocolate maker Barry Callebaut has shut down its production in the Belgian town of Wieze, which it claims is the world's largest chocolate factory. According to a statement published by Swiss business, the Barry Callebaut factory in Wieze, Belgium, has ceased production until further notice.
Barry Callebaut is the world's largest chocolate producer, supplying companies and brands that manufacture their own consumer goods. A quarter of Callebaut's production is in Belgium, making the factory in Wieze the world's largest chocolate factory.
What is Salmonella Outbreak all about?
Salmonella is a type of bacteria that can cause serious illness in humans if consumed.
It usually lives in the intestines of humans and animals, but it can get out by latching onto feces. Salmonella can contaminate products intended for human consumption when animals are raised, slaughtered, and processed.
The following foods are high risk:
raw meat
undercooked poultry
eggs
unpasteurized milk
Green vegetables and fruits also contain bacteria. This is due to the fact that farmers will sometimes spread feces on their crops. It is to provide nutrients that promote growth.
Salmonella can also contaminate shellfish if the waters they live in become contaminated with untreated sewage. Household pets, such as cats and dogs, can also carry Salmonella. So wash your hands after petting them or picking up their poop.
What happened to the world's largest chocolate factory?
After discovering salmonella in a production batch, a Belgian chocolate factory has temporarily closed its doors.
According to the government tourism website Visit Flanders, the Wieze factory is the world's largest chocolate factory. The world's largest chocolate manufacturer, Swiss firm Barry Callebaut, is responsible for converting approximately 20% of the world's cocoa bean supply into sweet treats.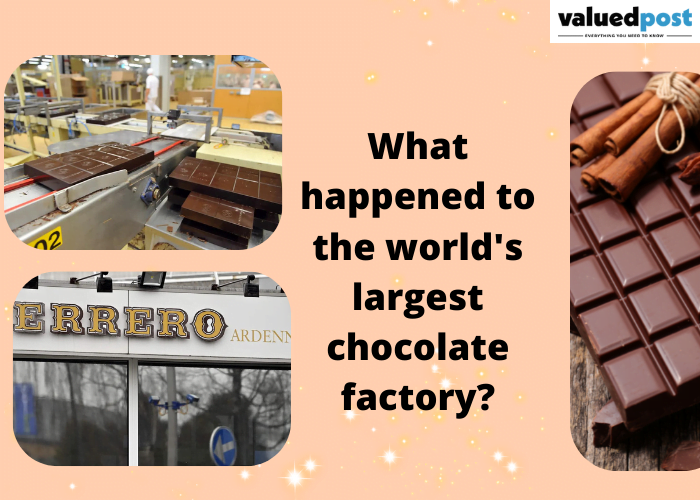 However, on June 27th, it was forced to halt all production at its massive Wieze plant in Belgium. It is due to the Salmonella contamination in some of the chocolate it had produced.
The outbreak has been traced back to an ingredient called lecithin, according to the company. Lecithin is a fat mixture available in everything from soya to egg yolks that helps to bind together cocoa, sugar, and milk.
Tips for avoiding Salmonella
Those who have or are considering having backyard poultry should read the CDC's guidelines. They include not eating or drinking near a flock of birds and always washing your hands with soap and running water after touching them. Families with young children should be especially cautious, as children are frequently eager to touch birds with their hands, which they then frequently put in their mouths.
It's also a common misconception that if an animal is healthy, it can't carry salmonella; in reality, chickens can carry salmonella in their gut without getting sick.
Another myth is that all chickens carry salmonella, which leads to people giving antibiotics to the animals. According to the FDA, this can result in more virulent strains of salmonella bacteria that are resistant to antibiotics.
Unrelated to the salmonella outbreaks, avian influenza has been confirmed in 183 backyard flocks, resulting in the destruction of tens of thousands of home-produced birds, according to the US Department of Agriculture's Animal and Plant Health Inspection Service.
How could Salmonella Outbreak Affect Food Supplies?
Barry Callebaut supplies major chocolate manufacturers such as Mondelez, which owns Cadbury Dairy Milk, The Hershey Company, Nestle, and Unilever.
These companies supply the majority of the chocolate consumed in the United Kingdom.
Given that Barry Callebaut has suspended all chocolate production at Wieze as of June 25 and has issued a recall to its commercial customers, there is likely to be significant disruption to chocolate supplies throughout Europe.
Because Barry Callebaut is a supplier to other businesses rather than a consumer-facing company, the recall is unlikely to have a direct impact on consumers.