Caleb Swanigan, a former Purdue basketball player, died at a young age (25 years). Officials have stated that he died as a result of natural causes.
Swanigan attended Fort Wanye's Homestand High School because he was born in Indianapolis. In 2015, he became Indiana's Mr. Basketball. The following year, he helped Homestead capture its first state title.
After playing at Purdue for two seasons, Portland Trailblazer chose him in the first round of the NBA Draft.
The Journey of Caleb Swanigan.
Swanigan comes from a financially weak background. His story states that he always traveled between Indiana and Utah with his mom. She was trying to survive with her six children. The father is a victim of drug abuse made it much more challenging for her and her family. This story is of a young man who loves desserts, especially cheesecakes. He used food as a coping mechanism for all the struggles he and his family were going through. Eventually, he was 360 pounds even before he started high- school. Then something just changes for the better, and the story continues.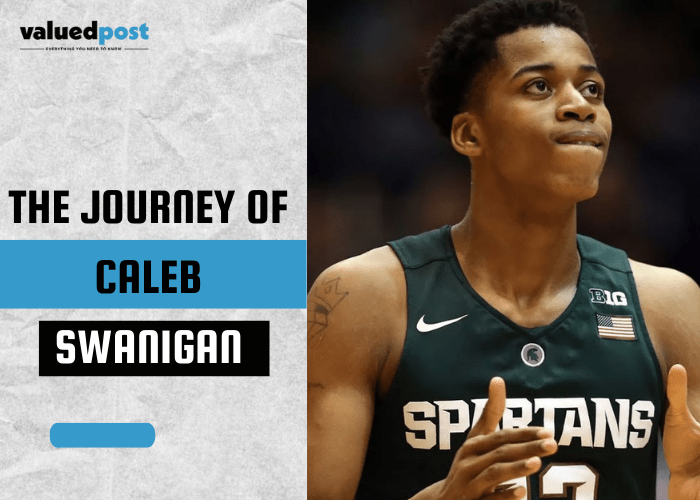 Caleb was just 13 when a life-changing event happened to him. A former Purdue football player Roosevelt Barnes adopted him at the behest of his older brother and brought him to live in Fort Wayne, Indiana.
Barnes understood the challenge and saw the passion in Caleb. Swanigan may not be good at football, but despite being 360 pounds, there was something in his basketball game. Barney saw that he could bring a change in Caleb's life.
The hard work in the life of Caleb Swanigan starts.
You're probably the tallest in your class if you're 360 pounds and 6'2 in eighth grade. It takes commitment not just to work out but also to eat well. Swanigan mentioned the difficulties of eating well in a January 2017 ESPN story.
As a high school basketball player, Caleb Swanigan got the opportunity for Indiana's Mr. Basketball. He picked Purdue Boilermakers after initially committed to Michigan State Spartans. Swanigan got a chance to play in the McDonald's All-American game. He had 11 points and 11 rebounds in his first collegiate game. He went on to post 40 double-digit rebound performances in 69 games played in college.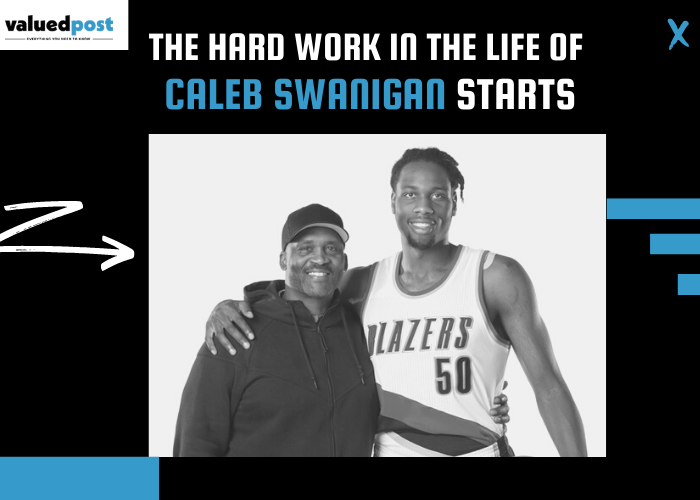 Image credits https://www.themoorecountynews.com/
When seen in isolation, that sophomore season was even more memorable. Only six times in an entire season did he not get double-digit rebounds. After this mind-blowing season, he was named consensus all-American and became the first-ever Purdue player who was able to do this in the past six seasons.
Following this season, he made the wise decision to enter the NBA Draft. The roughly 400-pound young man had altered both his physique and his psyche.
Caleb Swanigan appeared to thrive under the guidelines established by Roosevelt Barnes.
We witnessed a difference when the NBA Bubble happened. Caleb Swanigan declined to join Trailblazers. The Covid-19 epidemic created many issues for individuals.
Swanigan played in the NBA, was an All-American, and had his jersey honored by a major institution. Born and raised with a dad over 500 pounds, did narcotics, and had diabetes must have cast a long shadow over him. He'd climbed beyond his childhood obstacles for many years, becoming something many of us could only dream of. Unfortunately, it was insufficient.
Even the quickest runners may fall behind, and even the greatest among us can struggle – Sir Ben Ainslie.
The race ends for Swanigan. He died at the age of 25 this morning, according to reports. Details are still surfacing, but preliminary reports indicate that natural causes caused the death. Whatever the reason, it is unfortunate. This morning, his former Purdue teammates began tweeting about it. The young guy who had overcome so much and poured everything out on the ground every night was no longer there.
The life of Caleb Swanigan had highs and lows. Following his imprisonment, I believed Swanigan would do what he does best: rebound. That wasn't going to happen. Finally, the existence of a happy ending ends in tears rather than celebrations.