We require Low-Stress Jobs That Pay Well Without A Degree that allows us to live peacefully without worrying about leaving the job or shouldering too much responsibility in light of the stress in our life. There are benefits to telling your pals you work for a large global corporation.
Even if you're not particularly proud of what your employer accomplishes, you may get respect and affection merely by mentioning its name. We must set aside our need for status and look for solutions that will help us have stress-free lives.
5 Low-Stress Jobs That Pay Well Without A Degree
Massage therapist:
Average salary: $43.260/year
Job growth (2020-2030): 32%
To give therapeutic comfort, a massage therapist works with the body's soft tissues, muscles, and joints. An effective massage therapist must be familiar with anatomy and medical jargon. Additionally, they must always present themselves in a professional manner and possess good people skills. The second-most common healthcare profession in America is massage therapy.
Solar Photovoltaic installers
Average salary: $46.470/yea
Job growth (2020-2030): 52%
A person who instals solar photovoltaic panels on roofs and other structures, such as parking garages, is known as a solar photovoltaic installer. Numerous businesses are searching for these installers and paying well over $40,000 year because to the severe labour shortage in the US. It's a well-paying, low-stress job that is in high demand.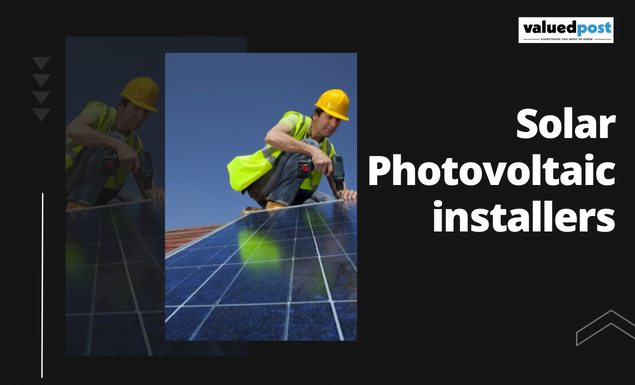 Computer support specialist
Median salary: $55.510/year
Job growth (2020-2030): 9%
A computer support specialist is a person who offers their business technical assistance and knowledge about new technologies. They could be in charge of giving staff technical assistance as well as teaching them how to utilise new software. They must be well versed in both software and hardware, as well as the operational procedures of their company.
Photographer
Median salary: $41.280/year
Job growth (2020-2030): 17%
The responsibility of a photographer is to take photographs and record movies that illustrate the narrative or message they wish to present through their images. They take pictures of goods, document memories, and chronicle wonderful moments with family and friends. Moreover, to get the pictures they desire, photographers need to have an excellent understanding of composition, lighting, and timing.
Construction painter
Median salary: $42.130/year
Job growth (2020-2030): 5%
It is the responsibility of a building painter to apply the proper paints on metal or wooden surfaces so that they can remain robust and weather-resistant, especially if they are exposed to the elements. Although you don't need professional training or certification, you may enrol in a quick course to learn the fundamentals of painting surfaces and how to uniformly apply paint to them.
5 GED jobs that pay well
Optician
The highest paying jobs for GED include optician who uses prescriptions supplied by optometrists or ophthalmologists to design, verify and fit eyeglasses, contact lenses, and other optical aids. Their job responsibilities include creating and fitting lenses from a patient's prescription and adjusting frames to make sure they fit the patient comfortably. They also educate patients with regard to optical products and contact insurance companies to obtain payment information.
Private Investigator
To deliver information to customers, a private investigator seeks cues and does research. In order to find missing people, conduct background checks, and conduct surveillance activities, private investigators are frequently employed. They serve companies, legal firms, and private citizens as clients. Interviewing potential witnesses and acquiring data that might be used as evidence in court are two of a private investigator's main duties.
Air traffic controller
To keep airplanes at a safe distance from one another, an air traffic controller controls and organizes their movements. Instructions for landing and takeoff, traffic control, and weather updates are among their main responsibilities for pilots. the Federal Aviation Administration, which employs the majority of air traffic controllers (FAA).
Dental assistant
A dental assistant manages administrative chores and provides patient care while working under the direction of a dentist. Their primary tasks include getting patients ready for dental work, keeping their mouths dry with a suction hose, and taking out sutures. They also keep appointments and treatment logs for patients.
Elevator technician
Elevator mechanics, sometimes known as technicians, frequently focus on installation, maintenance, or repair. Reading and interpreting blueprints, building elevators, and other comparable transportation systems, utilising meters and gauges to test parts, and adhering to proper service and maintenance protocols are some of their primary work duties. However, they typically work for firms that manufacture or repair elevators.
>>> Latest Jobs Updates